Water for pets Friends, 1.5 l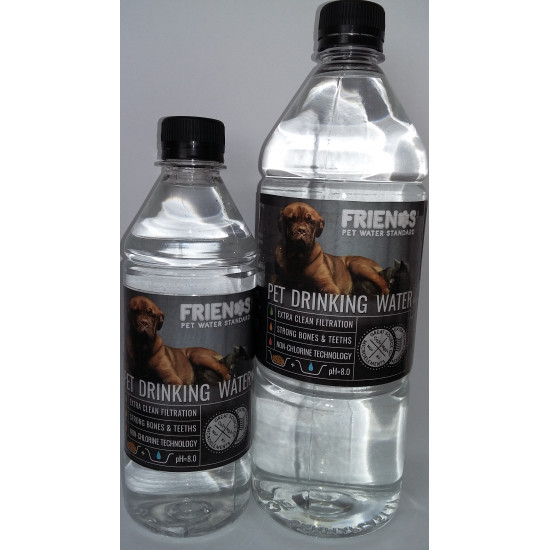 Water for pets Friends, 1.5 l
Water for pets, specially filtered, preserving natural minerals necessary for the proper development of the baby and the health of an adult pet. Once opened, the water has long-term storage properties.
The product has been clinically studied for 5 years under the guidance of an experienced specialist.
Benefits of Friends Specialty Water for Animals:
1. During the production of water, a special filtration method is used.
2. Contains a high pH level, which is a necessary aid in the digestion of dry food.
3. Strengthens your pet's teeth and bones.
4. Contains natural minerals and trace elements necessary for it's health.
5. Shelf life 1.5 years unopened, guaranteed fresh water 30 days after opened.