Buckwheat muesli with honey and raisins 300 g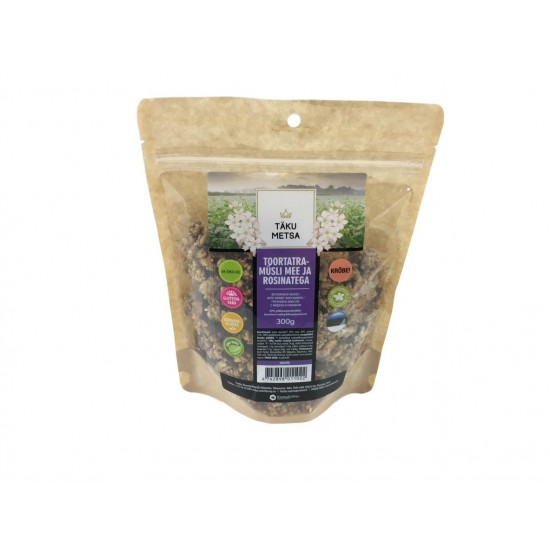 Buckwheat muesli with honey and raisins 300 g
32% of agricultural ingredients from organic farming.
Ingredients: organic buckwheat* 32%, honey 24%, dried apples, organic 100% orange juice, peanuts 8% organic sunflower seeds, cinnamon. *) Ingredient from controlled organic farming
The product contains naturally occurring sugars
EE-OKO-02
handmade. gluten-free. No preservatives. fiber sources.
Best before up to 11 months. 300g in paperbag.